Active Ingredients:
Each capsule of Healthy Life NMN Supplement contains 250mg of Nicotinamide Mononucleotide(NMN).
Other Ingredients:
Gelatine Capsule,Microcrystalline CelluloseMagnesium Stearate.
Pharmacological Properties:
Nicotinamide Mononucleotide(NMN)is a precursor to Nicotinamide Adenine Dinucleotide(NAD+),which is essential for the process of cellular metabolism.NMN is believed to support healthy aging and cellular energy production.
NMN enhances energy metabolism and physical activity,improves insulin sensitivity,improves eye function,improves mitochondrial metabolism and prevents age-related changes in gene expression.NMN is an ideal supplement for increasing NAD+cell levels because it is well tolerated,and it has been observed in both human and animal studies to haveminimal sideeffects.Studies in humans have shown that doses up to 1,200 mg per day are safe.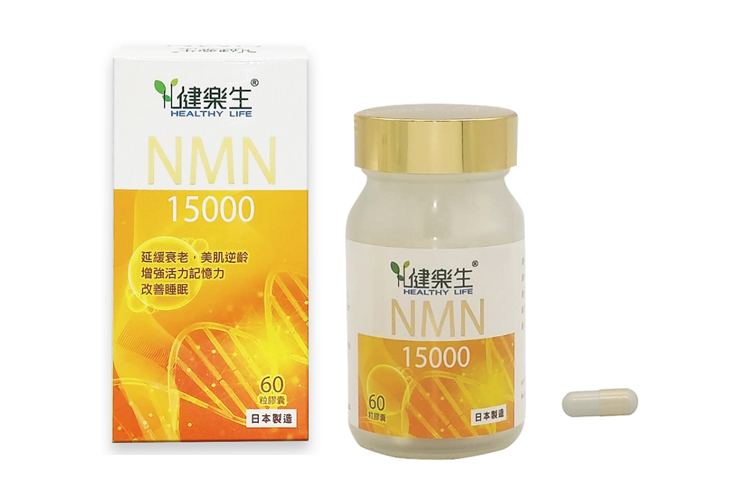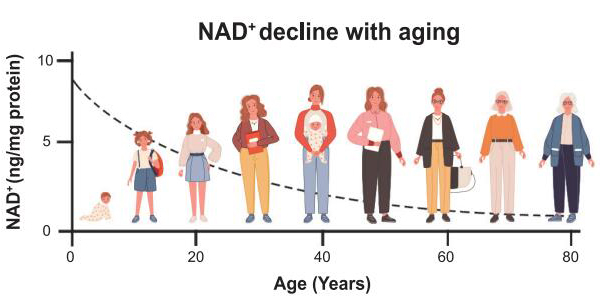 NAD+ acts like a shuttle bus,transferring electrons from one molecule to another within the cell,generating various metabolic reactions for our cellular energy.Without adequate NAD+ levels,our cells will not be able to produce any energy to survive and perform their functions. Other functions of NAD+ include regulating our circadian rhythm,which controls our body's sleep/wake cycle.
Applicable Conditions:
NMN Supplement is intended to support healthy aging and cellular metabolism.

Directions for Use:
Take one to two capsules daily,should be taken 1 hour before breakfast on an empty stomach to maximize its absorption or as directed by a healthcare professional.
Contraindications and Precautions:
Do not exceed the recommended dosage.If you are pregnantnursing,or have a medical condition,please consult your healthcare professional before use.
Adverse Reactions:
NMN Supplement is well tolerated at the recommended dosage.Some individuals may experience mild gastrointestinal discomfort. If you experience any adverse reactions,please discontinue use and consult your healthcare professional.
Disclaimer:
This product is not registered under the Pharmacy and Poisons Ordinance or the Chinese Medicine Ordinance.Any claim made for it has not been subject to evaluation for such registrationThis product is not intended to diagnosetreat or prevent any disease.
Storage:
Store in a cool,dry place away from light.
Packing:
Each bottle contains 60 capsules